"Auckland Wide House Washing Services "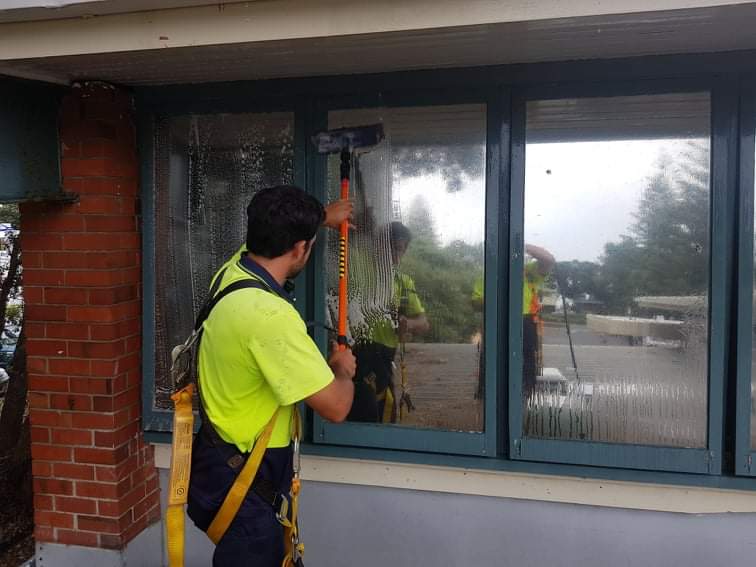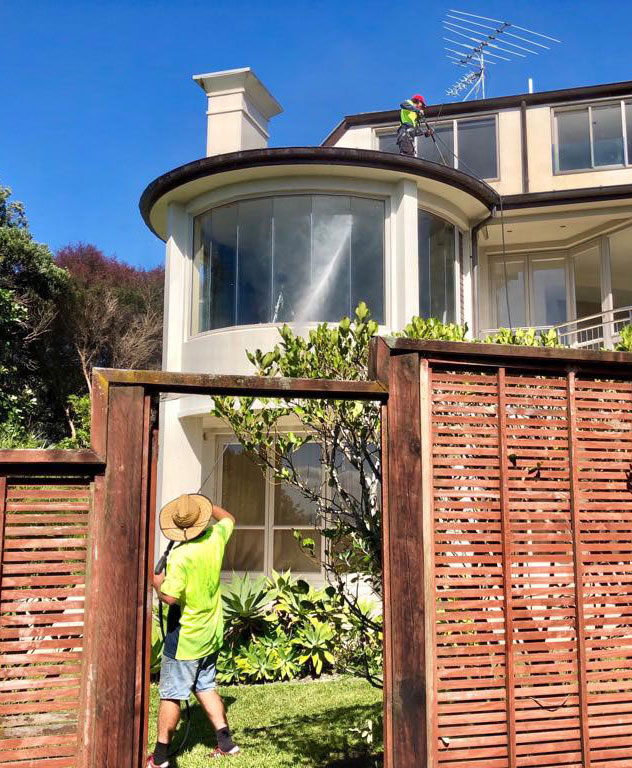 NZTS expertly clean or soft wash any form of mould or dirt, from any type of house cladding. With the help of our purpose built soft washing equipment, we are able to adjust our house washing method to avoid damage and water ingress and gain the best results in every situation.
House Washing Safety and
Chemical Safety
Our background in rope access gives us the ability to reach all those tricky spots safely. Our house wash solution is a combination of natural citrus wash and a biodegradable salt based cleaner. Safe around children, pets, plants and gardens. This leaves the surfaces of your home clean and shiney without the overuse of pressure washing.
More Exterior Cleaning Experience
Although we specialise in house, building and roof washing, we also have high flow equipment and the experience needed to complete any other tasks around your home.
Great house washing requires experience, attention to detail and a methodical approach. These skill sets are passed onto our team through intensive training and make up a large part of the company culture at NZTS.
GET AN ONLINE QUOTE IN LESS THAN 5 MINUTES
Simply answer 8 questions about your property and receive an
instant quote price
We are very pleased with the result. Your Man was excellent to deal with & told me he loves his job. Had great communication with the team though out the quoting process. What I loved about NZTS was that they were the only company that did a high pressure wash on my 30 degree pitched Roof as all the other company's all wanted to just do the chemical spray treatment on our Roof. Health & Safety was top notch also. Last but not least our Roof looks awesome
Mark
1 week ago
The overall service has been impeccable. Prompt contact. Professional advise and courtesy. Very happy with the company and would use again. Nick was very informative and knowledgable.
Linda
1 week ago
What a great job that was done by your team, very happy with the outcome, couldn't have been done this great. Thanks once again
Reshmi
1 week ago
Thank you for sending the photos through. It looks much much better now 🙂 Thanks to your whole team again 🙂
Winnie
1 week ago
We absolutely love the clean house we were left with. Looks so much better.
Jaqui
1 week ago
We are happy with how the job went and very impressed with your overall customer service and efficiency. Thanks so much.
Janette
1 week ago